The Road Trip Meme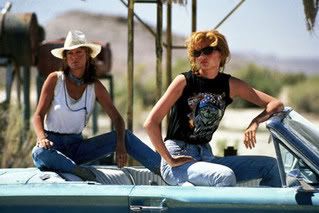 1. Post with your character(s) and include preferences (if any)
2. Comment to other threads after going to
RNG
and randomising a number between 1 and 6 for your Vehicle, and between one and seven for your Situation.
2A. Optionally, use the
RNG
to determine your Relationship.
3. Tag like the wind!
Choose Your Vehicle:

1. You're in a tiny, tiny car. Awkward, especially for tall/wide characters.
2. A sporty convertible, sure to turn heads and cause avarice!
3. A solid sedan with room for two and a comfy back seat (if necessary).
4. A roomy van with room for pets, extra snacks, what have you.
5. A SPECIAL car! KITT? Chitty Chitty Bang Bang? Bumblebee? The choice is yours!
6. Cars? We don't need no stinkin' cars! This is now a bicycle road trip. Or a motorcycle road trip. Maybe a TRON lightcycle road (grid) trip?
Choose Your Situation:

ONE. The weather's frightful for travel, suddenly. Hail, snow, tornadoes, rain of burning angel feathers...take your pick.
TWO. You've pulled over at Lookout Point, a well-used makeout spot. Have you been here before? Are you planning to use your time wisely?
THREE. You are lost. Completely and utterly lost. Will you stop and ask for directions, or just keep going and pretend nothing is wrong?
FOUR. You've pulled over to stretch your legs when suddenly you are interrupted by a cattle stampede/a zombie horde/a swarm of bees/the car rolling away/etc.
FIVE. You've stopped for a break at what appears to be the seediest truck stop/honkytonk bar/strip joint in the known universe. Let's hope the natives are friendly.
SIX. Your vehicle has broken down. In the middle of nowhere. Now what?
SEVEN. Choose your own adventure!
Optional – Choose your Relationship:

ONE. You're business partners, on your way to that big meeting.
TWO. You're college bffs/roommates on your last hurrah before you join the 'real world.'
THREE. You're a young couple on your honeymoon! I hope this doesn't ruin your relationship.
FOUR. You're siblings. Whether this is a trip to reconnect or to fix things or to just deepen your bond is up to you.
FIVE. You're a parent and child! It's like a family vacation for the two of you. Try not to get on each others' nerves too much?
Original version from

genre