A fold in the universe exists in the ether of the fifth dimension. This place, because it is somehow a place, consists of nothing, exists nowhere and nowhen.

Yet you find yourself in it.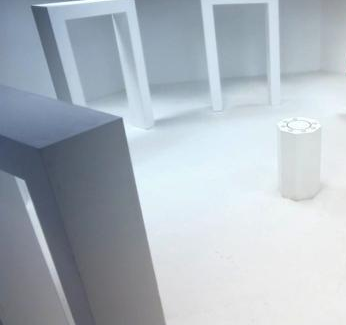 To the eye of the mortal mind, this space appears to be a white, featureless room, and the portals that have brought you here appear to be nothing but empty thresholds. How you arrived is anyone's guess. Perhaps you were transported while in the throes of death; perhaps it was something so simple as passing through a doorway in your own world.

While here, others may be transported into this dimension join you. At there mere thought of your most treasured or needed possession, the item may appear on the pedestal within. Visitors can freely go to another world contained within one of the portals if they wish, but you must have a companion for the dimensional shift to work. Otherwise passing through the thresholds will be of no effect.

This is no dream; this is no afterlife. And you are in it. What happens next is up to you.


How to play:
↳ Write an intro post detailing your character's arrival to the fifth dimension
↳ Tag around to document your character's interactions with other characters