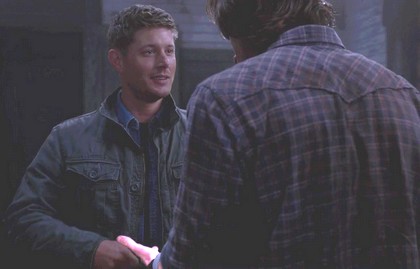 healing the broken meme
a shipping meme

The events of many canons have left its characters ravaged, unable to be the whole people they once were. They can never go back to the innocence they had before. However, they can find someone who can pull you back from the brink. Some say love can conquer all ills and cure all broken people - the jury is still out on that, but enough people subscribe to the notion that it may have some merit. With the right affection behind it, can it be the elixir to heal traumas or mend angst? For this meme, it can be. No matter what your what your problem is, from daddy issues to being mind controlled to hating all humans or being just a jerk, all you need is healing from the right person.

All in all? This is a shameless meme playing with the idea of "cured by love." Love it or hate it, it's prevalent in fiction, both fan and published. And sometimes, no lie, you just want to play it and not be judge for the pure shlock you know it to be. Here is the place; now is the time. However, you don't have to go for unrealistic escapism. One partner trying to help the other through trauma is not an easy task, and there are bound to be setbacks, resistance, and hurt feelings. And what if BOTH partners are a little bit broken? Can they survive together, or will they bring each other down?

how to play
- Comment with your character and preferences. Feel free to talk about your character's problems. You might also want to mention if your character is the one who needs to be healed or can do the healing. Or perhaps you and your thread partner can play two roughed up characters learning to trust again!
- Reply to others.