you are now a

HOMESTUCK

meme!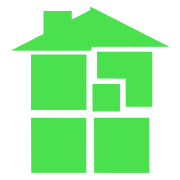 a meme to cause you amusement and great annoyance.
1. Go
here
to obtain your SBURB/SGRUB LAND and go
here
to get your title and class!
2. Go
here
for more information of god tiers and aspect classes.
3. Comment with your character + provide your title + class!
4. Go to
RNG
. and select a scenario below!
1.
Awaking on Prospit or Derse
- you have just awoken as your dream self. Feel free to explore Derse or Prospit in any way you like and even meet up with friends along the way!
2.
Entering the game
- you are entering
SBURB/SGRUB
for the first time.
3.
Exploring your planet!
- Whether your lost or completing a side quest, exploring your own unique world sure does pass the time. Or maybe your exploring a friends unique planet instead?
4.
Meeting up with friends
- maybe this is the first time you've met up, maybe you're on a super awesome special mission. Whatever it is, there are shenanigans!
5.
BOSS FIGHT
- you're on the battle field, facing down the black king with your bro by your side. Time to kick ass!
6.
Finding your quest bed
- congrats, you are about to achieve god tier. The only catch is - you gotta die on that bed bro.
7.
PLAYER CHOICE
- your choice!